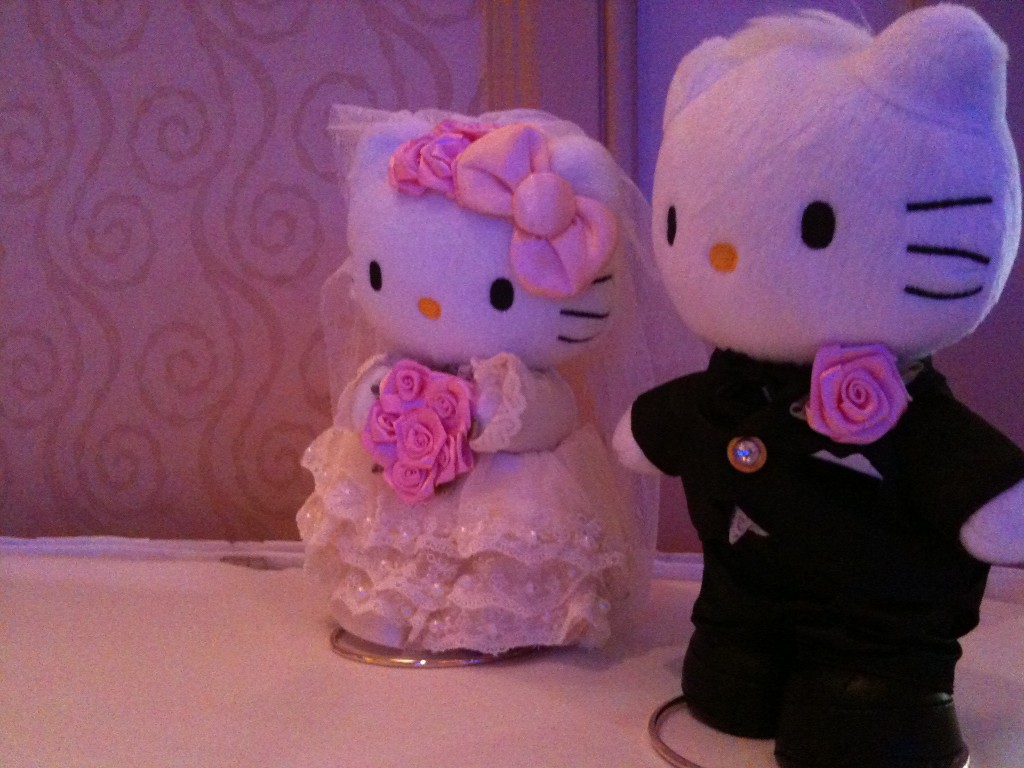 December 15, 2012
Intimate reception on a busy night.  The hotel had two other events with thousands of people.  The room (Orange County Ballroom) was the furthest from the entrance.  Luckily everyone was able to find the right room.  Cute theme:  Hello Kitty, Asian dolls, snowflakes on the side walls.
Contemporary and traditional Cambodian reception.  The groomsmen wore traditional Cambodian attire and the bridesmaids wore contemporary dresses.  Traditional Cambodian wedding blessing dance, for which music was provided to me ahead of time.  The evening included top-40, hip-hop and Cambodian music.
Services:  Audio, music, microphones, dance lighting (drapery, uplighting, pinspotting and gobo lighting provided by a single vendor, not myself)
If the ballroom didn't have to be cleared, the crowd would have danced until dawn.  Fun night.
Congratulations Vandra and Neangry!